Here are a few simple job interview tips to improve your interview to job offer ratio
It's very frustrating when you feel you are performing well at job interviews BUT get a steady stream of DEAR JOHN letters. Rejection is frustrating and soul destroying. However, don't give up hope, try these simple job interview tips NOW!!
Know the job spec and how you meet the requirements
Know your CV (only the relevant and impactful stuff)
Bring energy throughout the interview
Focus on connecting with the interviewer (if they like you, good chance they'll hire you)
Be able to answer these 5 questionS
Talk me through your experience?
Why should we hire you (strengths)?
Why do you want this role (or want to work for our company)?
What do you know about our company?
Do you have any questions?
Want to turn interview rejections emails into job offers | contact us
"It seems so simple now. I've wasted so much time preparing aimlessly. I put in so much time and effort, yet got little return, in fact zero return :- ). Meeting Paul changed this! It's the best money I've ever spent. Again, I'll say it, it seems so simple now….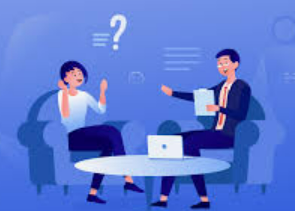 JOB INTERVIEW TIPS | EXECUTIVE INTERVIEW COACHING | INTERVIEW COACH | DUBLIN | LIMERICK | GALWAY | WATERFORD |  CORK | IRELAND