JOB INTERVIEW TIPS TO LAND MORE OFFERS!!
Most interviewers are nice people. They want you to be the "BEST YOU" at interview, and many adapt a friendly and encouraging approach during job interviews to facilitate this. But, unfortunately, not everyone can be successful, so communicating rejection is inevitable. If unsuccessful, many interviewers prefer a "letting down gently" approach. Sadly, this doesn't help interviewees!!
Here is some HONEST feedback the interviewer may think BUT won't say
Your charisma bypass operation was a success
Too many interviewees are mannequins at job interviews, will 100% focus on getting words out of their mouth. Therefore, perceived to lack energy or enthusiasm
✔ Be enthusiastic and interested
You should give your face a joyride
Likeability is critical to any hiring decision. If the interviewer doesn't connect with an interviewee, they'll question if they can work 40 hours a week with them
✔ Be warm and friendly, and SMILE!!
You only opened your mouth to change feet
Lack of preparation, or lack of appropriate prepare will end in failure. It causes panic, and it causes misdirection of answers or WAFFLING. Also, it's likely you will disclose information you didn't want to, and this information can cost job offers
✔ Prepare!!
✔ Listen to the question! Be succinct and focused
Need help to ACE your next interview?
We can help with ALL job interviews, including competency based interviews
Our approach is simple and effective
Phone 0871223308 or contact us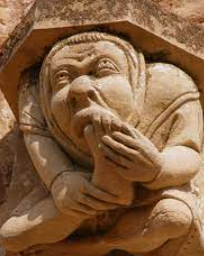 Need help with CV writing | contact us
Interview Coaching | Interview Coach | Interview Techniques | Competency Based Interviews | Cork | Dublin | Limerick | Galway | Waterford | Ireland | HSE | Civil Service | Public Sector | Local Authority